Dinner Menu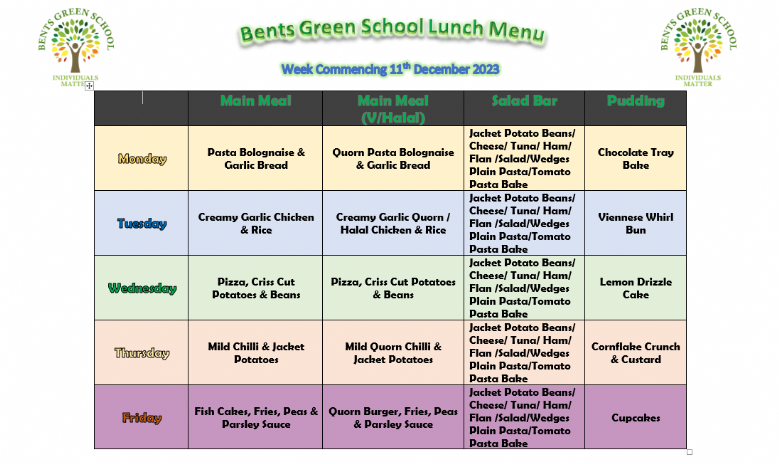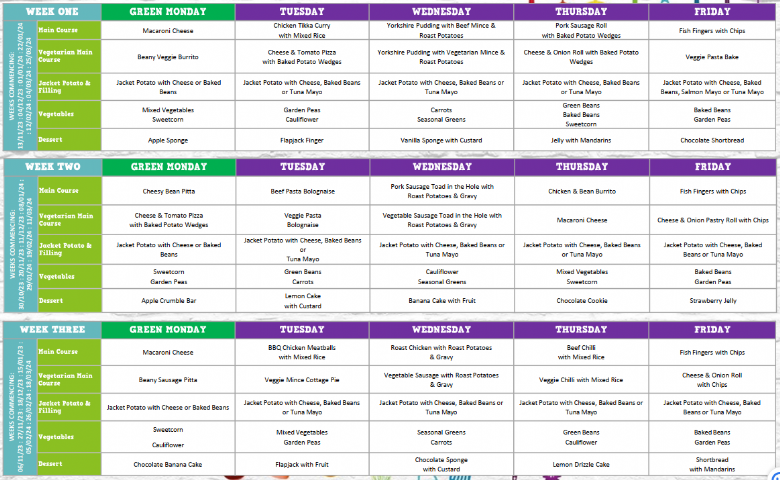 Download the latest dinner menu for Ringinglow Road
Download the latest dinner menu for Gleadless
Please note, Gleadless have a Meat Free Monday each week.
Cost
| Number of days | Price |
| --- | --- |
| 1 | £2.54 |
| 2 | £5.08 |
| 3 | £7.62 |
| 4 | £10.16 |
| 5 | £12.70 |
We are a Healthy Eating School, Parents and Carers are welcome to provide a cold packed lunch for their child. For the safety and wellbeing of all children in the school, packed lunches and snacks must not contain any nut products, sweets, chocolate or fizzy drinks. Please see the document below for guidance on packed lunches from Eat Smart Sheffield.
Bents Green School response to Natasha's Law
On 1st October 2021, legislation commonly known as Natasha's Law came into force regarding allergen information on pre packed foods. Teenager Natasha Ednan-Laperouse died after suffering an allergic reaction to an undeclared ingredient (sesame seeds) in a pre-packed baguette. There was no specific allergen information on the sandwich packaging. Campaigning following her death and has resulted in new legislation being agreed which is designed to protect consumers by providing potentially life-saving allergen information on the packaging of the food.
At Bents Green School both Ringinglow and Gleadless site only offer freshly cooked or freshly prepared food made on site, no prepackaged food is sold.
We do however display a reference to the presence of the 14 EU allergens.
Please note: Westfield Hub students fall under the responsibility of Westfield School in relation to their response to Natasha's Law.