Friends Of Bents Green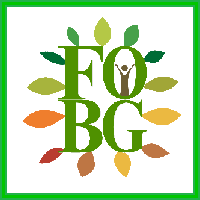 Friends of Bents Green (FOBG) is a registered charity (Charity Number 1092143) which provides additional support to the school to ensure it can deliver a broad range of services and support to pupils and their families. This may range from specialist equipment or technology to aid communication, an adventure playground, supporting the first Bents Green Leavers Prom or organising and funding family fun days.
All parents/carers and wider family are automatically members and we welcome anyone in the local area who would like to support our school. We meet together as a group in school on a monthly basis to plan upcoming events.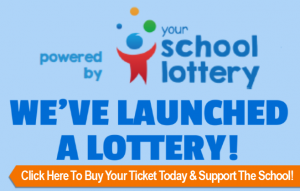 Fundraising updates
Fundraising for 2018/2019
For the year 2018/2019 the events we raised funds at were a Fashion Show, Summer Fun Day as well as raffles and auctions. A much larger income came from Co-Op Just Giving fund raised £3,715.71 which was ring-fenced for a project to make improvements to the decoration of and provision of new equipment in the school's sensory rooms. The other regular income stream is the School Lottery, which raised £635 over the 12 months. We funded decorations for the Y11 Prom, school trips (to enable full student attendance at a reasonable cost), pencil cases and Easter Eggs for all students on all sites and other small requests from students for support throughout the year.
Fundraising for 2017/2018
We raised £3,327 this year by having Christmas, Easter and Summer raffles/auctions. We had a "Night at the Dogs" at Owlerton Stadium, hosted 2 Fashion Shows at the Bents Green school site and held a summer Fun Day. The Enterprise Day held at the Bents Green site made successful bids for grants from the Co-Op and Aviva Charitable Donation schemes. Funds from these bids funded, in addition to other smaller donations to school, an Easter Egg for every student at all sites, a contribution towards the Y11 Prom to help pay for the venue, a contribution towards the costs of a trip for students based at the Westfield Hub and monies towards the "tunnel" for the new Sycamore class outdoor area.
Fundraising for 2016/2017
During 2016/2017 we were raising funds for sensory equipment within the school. We had already helped to purchase some items and our aim was to raise £1,000 to provide more sensory equipment. In February 2017 we achieved our target! Thank you to everyone who supported the following events to enable us to raise this amount: Westfield School Christmas Fayre, BG Fashion Show, Christmas raffle and Enterprise Day. A BIG THANK YOU to Henry Boot Construction for donating £100 and Meadowhall who kindly donated a £10 voucher. Our June Fashion Show raised was £363. Thank you to everyone who supported this event. We had another successful evening; there were lots of bargains and everyone had the opportunity to go home with a new addition to their wardrobe!
Kate Bradshaw, Chair of FOBG would personally like to thank all the committee members for all their hard work and dedication and also thank our parents/carers, family and friends for their continued support.
Fundraising for 2015/2016
Friends of Bents Green have raised nearly £2,000. We helped raise funds for students so that they could take part in canoeing, the Bike-It project and obtained Autism Awareness Cards. Having a Fun Day & BBQ raised £425.85 (excluding raffle money). Many thanks to everyone was came and supported us on the day. We had great fun organising this event; there was a variety of stalls to entertainment staff, parents and students. To make the afternoon perfect the sun even came out!
Getting Involved
Putting it simply; by getting involved in your child's school, you are getting involved in one of the most important parts of their life. It keeps you connected to the school, helps you know what is going on, and is a fantastic way to really get to know the staff and other parents.
As the schools budgets are tightened even further it's so important that we all help to ensure our children do not miss out. In the past our fund raising has benefited our children by providing: new sports equipment, supporting the Bike It Project, funding trips and those extras the schools own budget is just not able to afford.
Getting involved at our events is a great opportunity to help the students and the school environment. You can help in a number of ways, whether it is by folding the tickets for a raffle, organizing the whole raffle, shopping for supplies, collecting raffle prizes, baking, serving refreshments, writing a quiz, decorating the hall or even running the bar.
Everyone who helps out has a great time and finds it a satisfying and rewarding experience. Your help is genuinely appreciated by all.
Meeting Dates
| Date | Time | Venue |
| --- | --- | --- |
| March 2020 onwards | There have been no meetings due to Covid-19 | Meeting will resume when safe to do so |
| | | |
| | | |
| | | |